Boba  pearls are spheres made of flour, tapioca starch, and water  boiled together until they form a sticky mixture that is ready to be moulded into soft balls. Bubble tea enthusiasts enjoy Boba Pearls because of their chewy texture and sweet flavour. 
Fruit boba pearls are the most popular of all the bubble tea types, and for a good reason too. This  type of boba pearl  is made from fresh fruit or fruit  extracts. These pearls are translucent and have a sweet, chewy texture. They are often served as an appetiser or dessert with fruit juice, tea or coffee. The twist in  tapioca pearls, aside from their fruity flavour, is that they are very healthy, as incorporating fruits into these pearls means  health benefits also come with them.
But what's the story behind these little pearls? Why are they so beloved by bubble tea lovers all over? Here are two reasons why:
They're chewy and satisfying:

Bubbling hot broth mixed with sweet syrupy tapioca pearls is a heavenly combination.  They're especially great when  served with boba pearls as an extra luxurious touch. The texture of the boba keeps them from becoming soggy, even if you eat them straight from the cup.

You can eat them in different ways:

There's something about popping those suckers in your mouth that feels satisfying – like you've conquered something!
How to Make Fruit Boba Pearls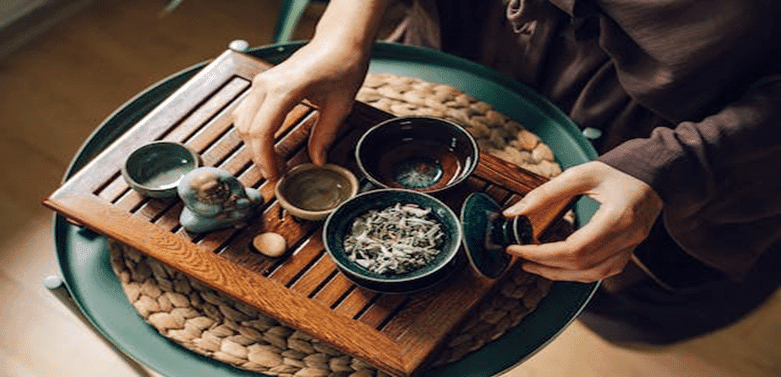 In making your fruit boba pearls at home, the ingredients and methods may differ based on the result you want to get. In the meantime, here is an easy recipe to make fruit boba pearls.
Boil a pot of water and add the amount of sugar based on the sweetness you'd like.

Once the sugar has blended and the water is bubbling, you can add and mix  the tapioca starch and the fruit extract. Eventually, a sticky dough should form.

After the mixture cools down, you can knead it and add tapioca flour to the process.

Shape the mixture based on your preference.

Again, put the dry boba pearls in boiling water. Allow the pearls to cook for about 7 minutes on medium-high heat.

While boiling  the boba pearls, prepare a simple syrup or your desired fruit syrup to  enhance the flavour. 

Take the cooked fruit boba pearls, and you can now put them in your syrup.
Different Types of Fruit Boba Pearls
Fruit boba pearls are a popular snack in Asia. They are made from sweetened tapioca balls that are coated in a layer of pearl sugar and then cooked. They are often served with fruit or ice cream, but they can also be enjoyed on their own.
Mango Boba (Mango Tapioca Pearls)
Mango Boba Pearls are a popular, healthy snack option. Made with mangoes, tapioca pearls, and agave nectar, these little treats are perfect for any occasion. They're also a great way to get your fruit fix on the go. 
All kinds of fruit boba are being enjoyed by a lot of youngsters these days. It is no wonder that they are so popular. With the rise in consumption and  variety, there has also been an increase in demand for these fruits. Many people say mangoes need to be with tapioca pearls to get the best boba experience.
A mango is rich in vitamins E, B1, B2, B3 and vitamin C. It is also a source of calcium that plays an essential role in the health of bones. It helps to maintain skin tone and overall good complexion. Its naturally sweet taste makes the fruit a  popular choice among people who like sweeter fruits making mangoes a good choice as a flavouring for boba pearls.
Strawberry Boba (Strawberry Tapioca Pearls)
Strawberry tapioca pearls are made of tapioca starch and strawberry fruit extracts, which are boiled and then dried. The pearls are shaped like small balls or strawberry shapes to make them more delicious. Though they look like candy, some tapioca pearls don't have any sugar in them.
Strawberry is a delicious fruit that has a long history of being associated with good health. There are many benefits to consuming strawberries, including reducing the risk of heart disease, cancer, and stroke. In addition, strawberry consumption may also help  improve memory and cognitive function. It is a popular fruit, sold all over the world. 
The main reason for its popularity is its excellent, delightful and not-too-sour taste. Strawberries are also one of the fruits stereotyped as the best fruit, which means strawberry-flavoured boba pearls have a lot of potential customers.
Passion Fruit Boba (Passion Tapioca Pearls)
Passion fruits are well known as one of the most popular fruits in China. This  Fruit is a unique ingredient used in a wide range of products, especially in bubble tea. It is also used in the making of tapioca pearls, where it turns into a thick viscous paste when mixed with water. 
They have a long tradition and a big fan following – but they have yet to learn how much they are worth since the fruit was only made available to the public recently and because they are pretty pricey and were too expensive to be sold at a profit.
Passion fruit  has great health benefits; it is an excellent source of Vitamin C and other nutrients. It helps in several ways like detoxification, healing, weight loss and much more. These are just some of the benefits it offers when eaten regularly, and if it is incorporated into boba pearls, customers will be taking its health benefits while having fun.
Watermelon Boba (Watermelon Tapioca Pearls)
Watermelon is one of the most popular fruits for  healthy and unhealthy people. These boba pearls are famous due to watermelon's intense taste, which  can be described as sweet and sour. It is a natural ingredient for ice cream and icebox cakes.
Boba Pearls made with watermelons are loaded with vitamins and minerals. Watermelons being a key ingredient can help prevent diabetes, high blood pressure and cardiovascular disease,s among other things. Watermelon has been used throughout history as a remedy for many ailments, such as headaches, rheumatism, and arthritis. Today it is being considered more of a healthy food than ever before.
Fruit boba pearls are an exciting and tasty way to satisfy your sweet tooth. They're a fun and quirky addition to any diet. Plus, they're a great way to get your daily dose of vitamins and  other health benefits.
Fruit Boba Pearls make the best add-ons for your bubble teas, making them more flavourful.

Most of the world's population are fruit lovers, so fruit boba pearls have a lot of fans. .

Boba pearls made from fruits are a great snack with  many health benefits. They are a good source of dietary fibre, vitamins, minerals, and antioxidants. Additionally, they contain healthy fatty acids and are low in sugar.

When making fruit boba pearls, use fruit in seasons, such as berries or pineapple, and be sure the boba is fresh.
Can I make boba mango at home?
Some people believe that boba mango is a uniquely San Francisco creation, while others insist it's simply a mix of two popular drinks. Regardless of its true origins, there's no denying that this drink is delicious and easy to make at home. All you need are boba balls and mangoes, and you're good to go!
Can I use cornstarch instead of tapioca starch in making boba pearls?
If you want to make your own boba pearls at home, consider using cornstarch instead of tapioca starch. Cornstarch is a more delicate starch and will result in softer, chewier boba pearls. Additionally, cornstarch will help keep the boba pearls from sticking together. 
Another advantage to using cornstarch over tapioca starch is that it doesn't contain gluten. If you have a food allergy or gluten sensitivity, then you may want to avoid using tapioca starch in your boba pearl recipe. 
Are boba pearls perfect for milk tea?
Some people believe that because boba pearls are small and delicate, they make a better pairing with the sweetener and flavour of milk tea. Others argue that the unique texture of boba pearls is best suited to other types of teas, such as oolong or black teas. There is no definite answer as it depends on the taste preferences of the consumer. Whichever you choose, be sure to enjoy a refreshing cup of milk tea with some delicious boba pearls!